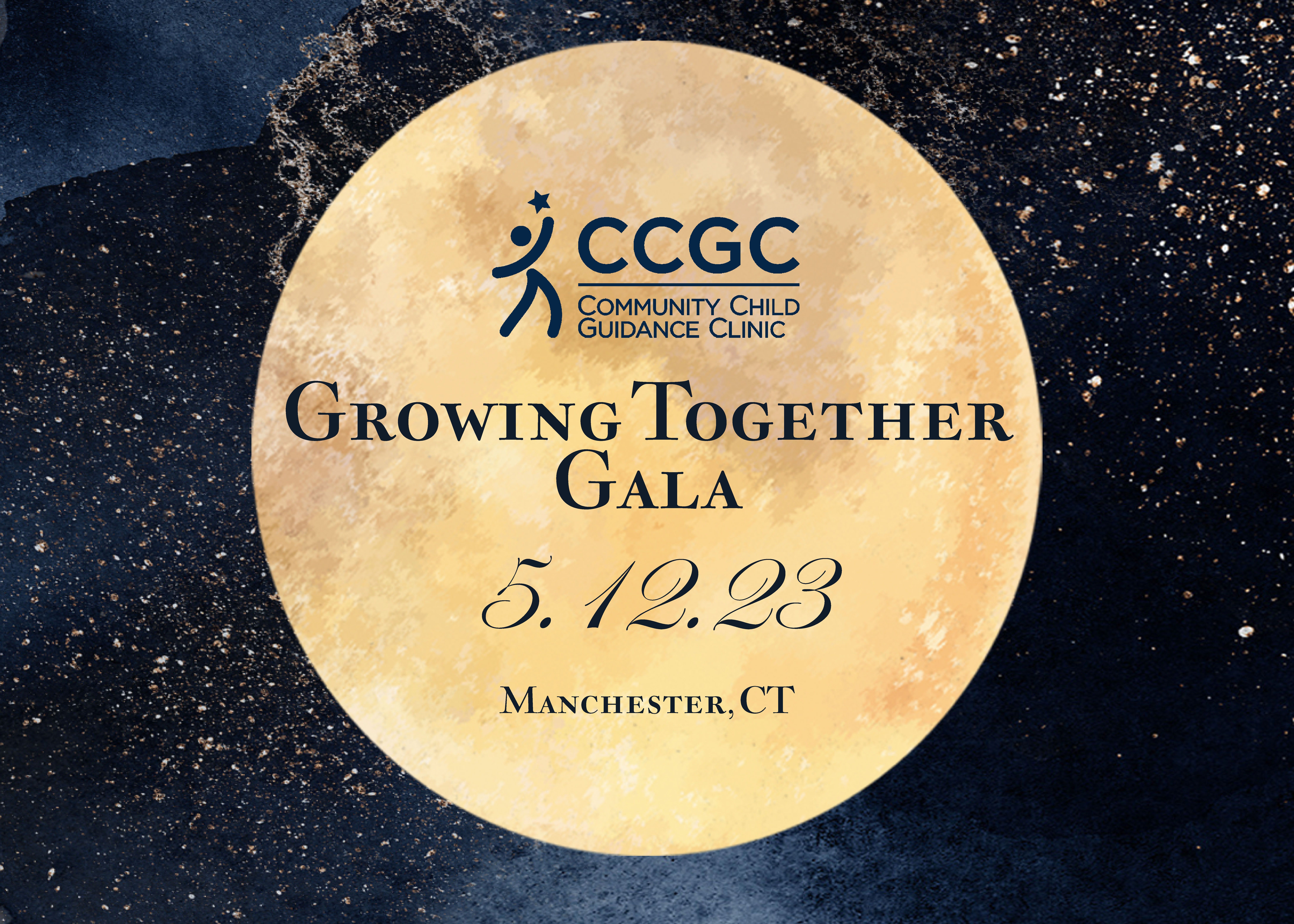 Friday, May 12th, 2023 6:30 pm
CCGC's Growing Together Gala
ABOUT THE EVENT
We are so excited to welcome you all back for another night of community and enjoyment at the Growing Together Gala 2023! Join us as we return to BLDG 4 in Manchester (previously called the Clerestory), where we will have an auction, games and prizes, entertainment, guest speakers, delicious local culinary creations,  craft beverages, and more. We hope you'll join us on May 12th and enjoy an evening of reconnecting with friends and colleagues in the community. Most importantly, don't miss this chance to support children in our community who need our help!

We are excited to announce that proceeds from this year's Gala will support renovations, expansions, and improvements at CCGC School, where children receive wrap-around therapeutic support and benefit from small classrooms that can meet complex special education and mental health needs for children ages 4 to 13. The funding from this event will make it possible to improve all of our classrooms and provide students with additional resources to help them thrive as they work to overcome both behavioral and mental health difficulties as well as other difficult circumstances.
WHAT TO EXPECT
Join us on May 12th at 6:30 pm and experience the magic that happens when a community comes together for an important cause. Hear some of CCGC's stories of hope and learn about how to support CCGC's important goals that will continue to provide impactful and innovative mental health services to the children we serve. Throughout the evening, guests will enjoy:
Stations and delicious appetizers, as well as an open bar
A silent auction with online bidding, plus additional fundraising games and activities
Live entertainment and guest speakers
Interactive displays, exhibits, and more!
Best of all, this event gives all of us a chance to reconnect with each other while raising funding for the children receiving services at CCGC. Don't miss out on this chance to be a part of a very special event!
HOW TO PARTICIPATE
Tickets: Early Bird Tickets are now available on our event page (see button below). This is also a great place to make a donation in support of the event!
Other ways to support:  Can't attend on the day? You can still visit our event page to make a donation in support, and leave a message for CCGC. Or simply visit our general donation page.
After purchasing tickets: watch your email for updates. You should receive an email confirmation after purchase, and we will be sure to share all of our exciting updates leading up to the day of the event. We will also be sending out information about our auction including ways to access bidding online. 
How Your Ticket or Donation Makes a Difference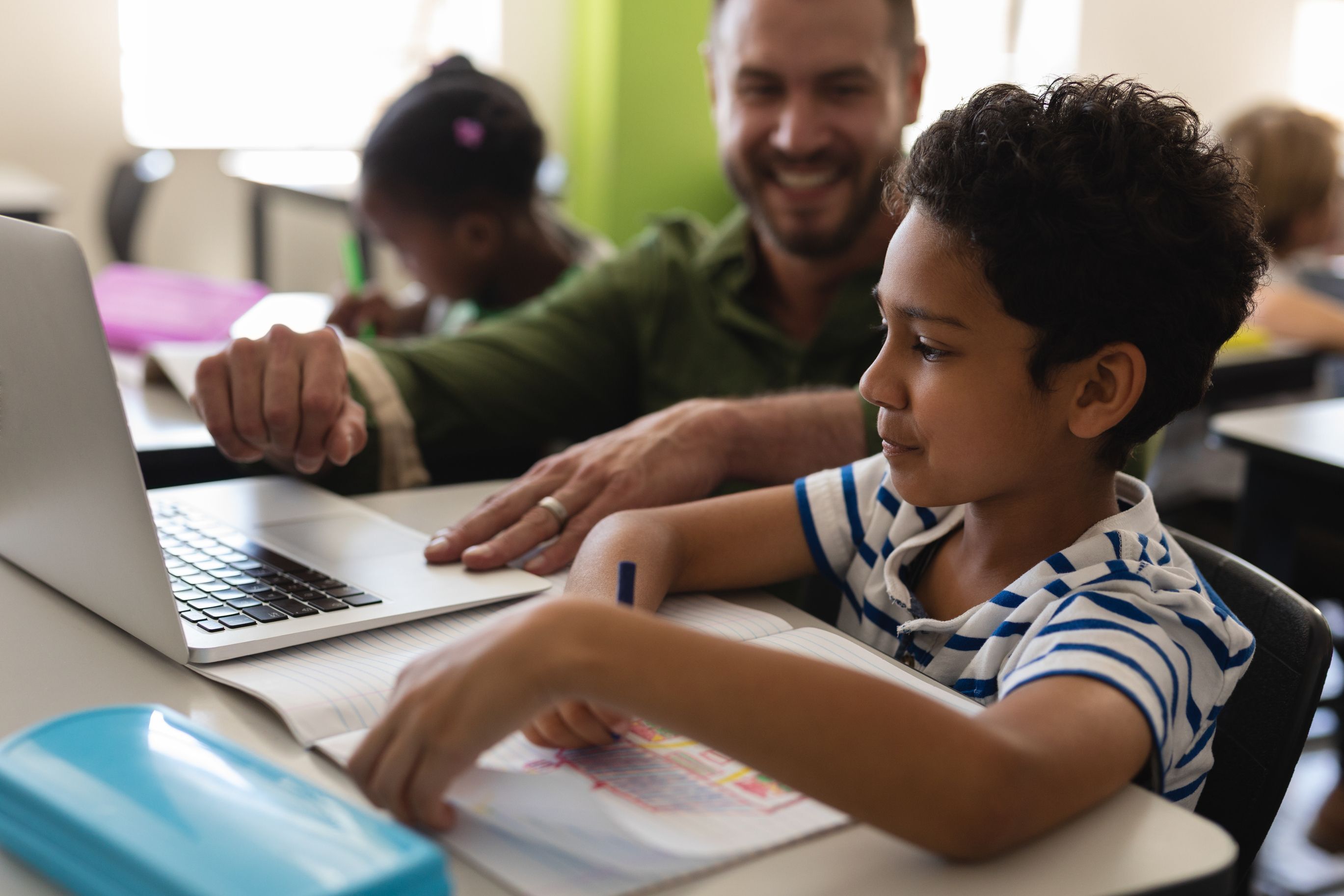 CCGC School provides an alternative classroom setting for students, ages 3-15, who struggle with emotional, behavioral, and developmental challenges, as well as children who are unable to maintain safe and positive behaviors in a standard mainstream classroom. CCGC School is staffed by a multi-disciplinary team made up of psychiatric, educational, therapeutic, and direct care professionals who provide a comprehensive approach to improving our students' mental and behavioral health, while also providing them with a quality education.
Over the years, while the treatment and support for our students have only improved and expanded with time, resources to continuously improve the physical spaces at the school are often limited. For children already facing so much difficulty and struggle, we believe it has never been more important than now to invest in their learning environment and create the best possible setting for them to learn, grow, and thrive. By donating or purchasing a ticket to the Growing Together Gala, you are helping to ensure bright futures for some of our community's most vulnerable children, and creating a learning space that not only treats and educates, but also facilitates valuable experiences and positive memories to last a lifetime. By attending the Growing Together Gala, you can help to ensure brighter futures,and be a part of the community making sure that none of these children are slipping through the cracks. 
Here are just a few of the things you make possible with your ticket purchase or donation: 
Our number one priority is to build a mobile STEM lab that will be available to all CCGC School classrooms. Having this lab at CCGC School means that students can explore more of their interests, build valuable skills, and gain exposure to ideas and concepts that will better prepare them for the future. Having the lab be mobile means that we can bring STEM activities, concepts, and learning resources to the children right in their own classrooms (where they are comfortable and familiar), which can be a huge asset for the children in our care. 
Books that are in line with students' interests, encouraging more reading time and even benefitting siblings at home who might not otherwise have access to relevant and contemporary reading material. 
Toys and learning resources that are more inclusive and representative of the diverse students at our school. 
Safe, sturdy, and accessible classroom furniture and outdoor recreation equipment to meet the needs of our students throughout the year. 
Therapeutic supports and occupational therapy equipment such as swings, exercise items, and more. 
Art supplies and studio furniture for our newly renovated art room.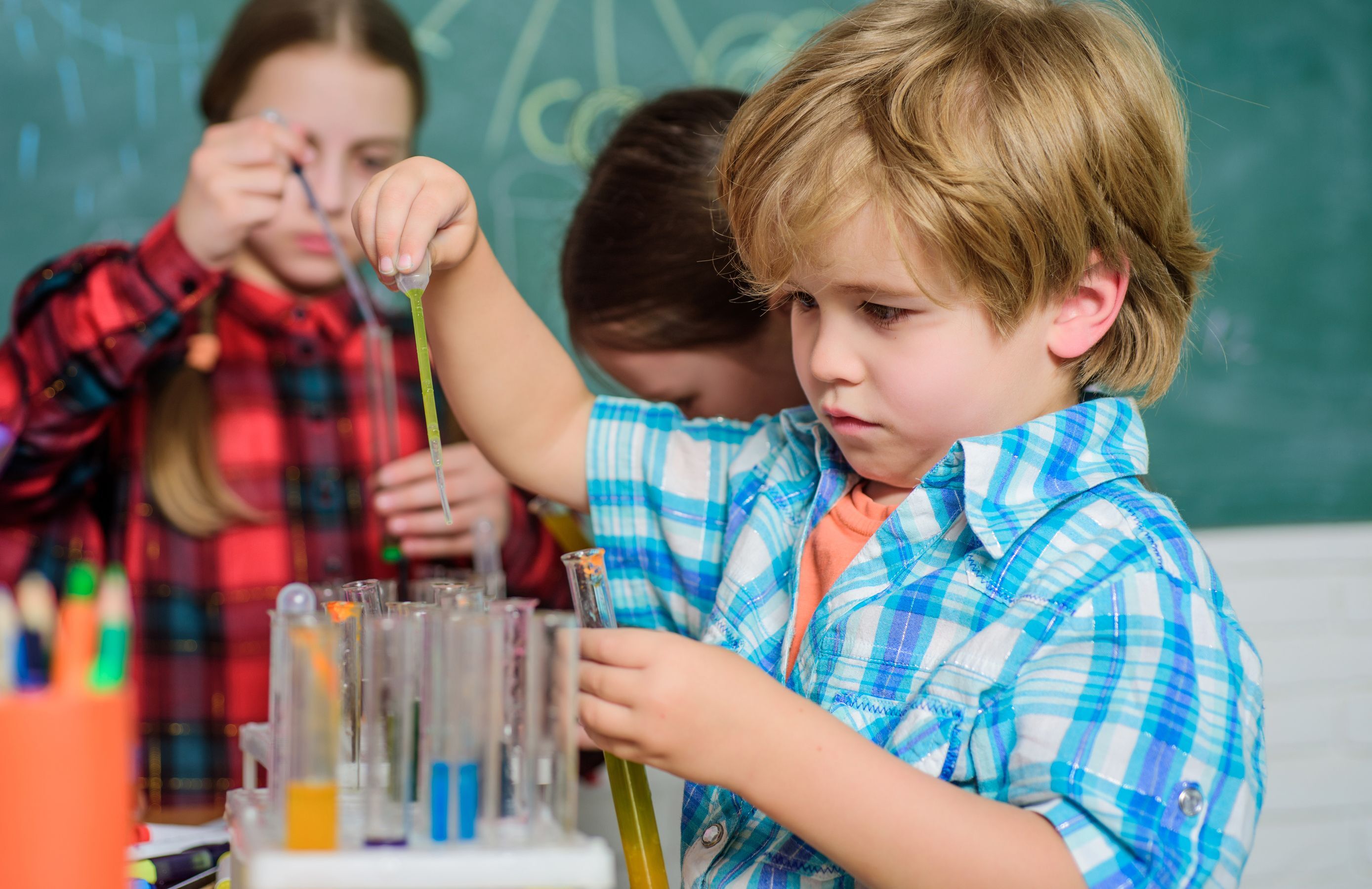 WHAT'S NEXT
Watch your email and follow us on Facebook and Instagram for updates before the event!
---
Sponsors and Auction Donors
Those interested in sponsoring our event or making an in-kind donation for our auction can do so by visiting our donation page, or we invite interested parties to reach out to us directly using the contact information at the bottom of this page, especially to arrange an in-kind donation.
All donors will be recognized at the event and via our online event pages, as well as via social media. For financial sponsors, additional recognition opportunities are available at various levels of participation, please see below for a link to our complete sponsorship packet, as well as a brief outline of our various levels. You can also click the bottommost button to access our downloadable sponsorship form, which can be mailed or emailed to Molly Getchell using the contact information at the bottom of this page!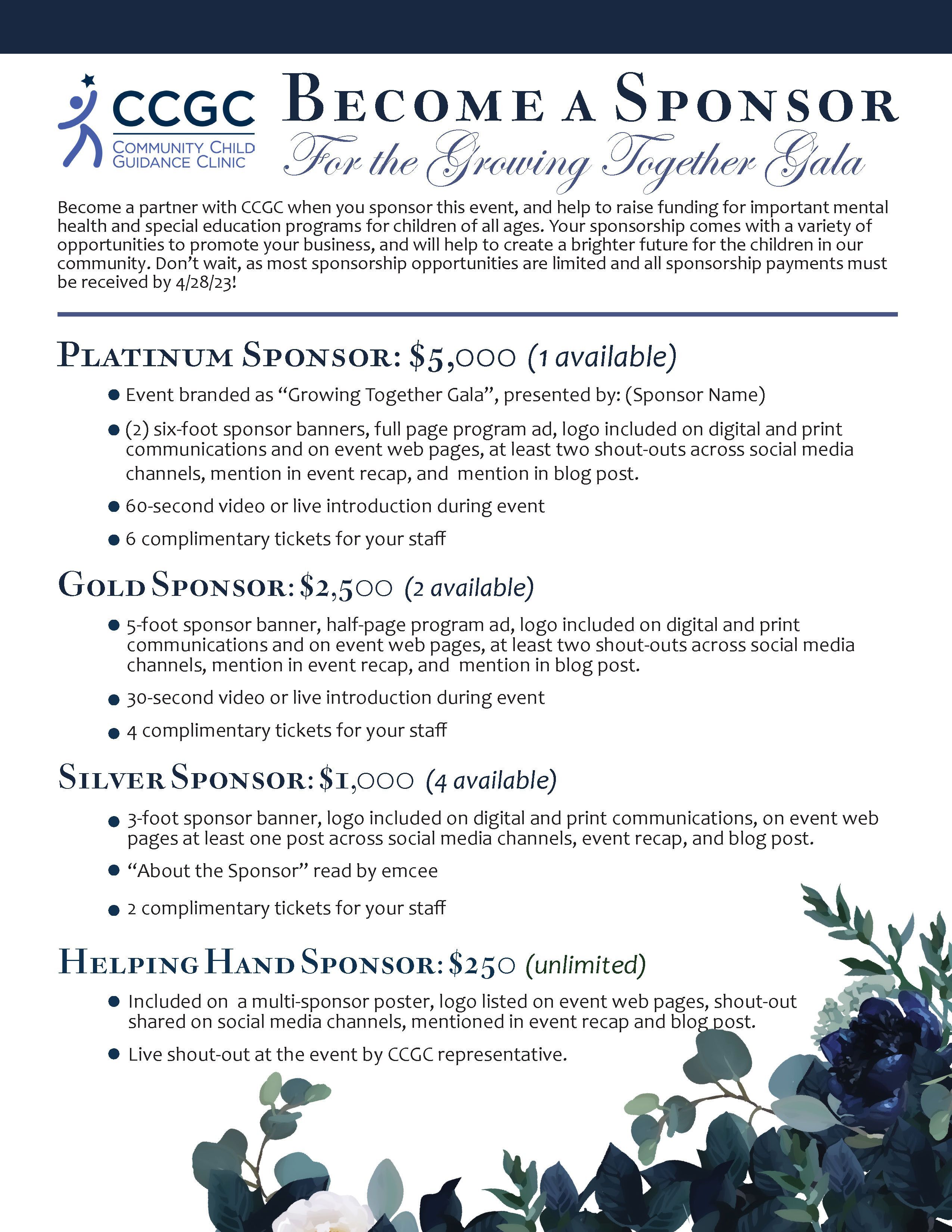 ---
Contact
Get in touch! If you have questions, please don't hesitate to reach out for additional information!
Molly Getchell
860-643-2101 ext.217
mollygetchell@ccgcinc.org
1075 Tolland Turnpike 
Manchester, CT 06042