The Grow Ahead Program's sustainable gardening initiative exists in support of the Community Child Guidance Clinic's mission to assist and support children with emotional and behavioral issues, through providing a sustainable source of nutritious food, a space for our clinicians and teachers to offer programming, and the support to develop healthy relationships with food and nature through hands-on education.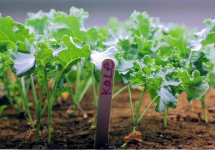 With the increase in food scarcity, we found it critical to create a sustainable source of healthy fruits and vegetables that our children could eat. Inequitable access to nutritious diets can have negative influences over the health and behavior of any child, but can especially be detrimental to children who already have other mental and behavioral health issues. In an effort to introduce these concepts at CCGC, our students have been learning to plant, harvest, and compost, all while also creating new nutritious recipes with the greens grown on our indoor grow rack system. Coming in May 2021, we will be expanding into our new Growing Spaces greenhouse and outdoor garden space as we continue to build upon our program goals.
Program goals:
Through careful research, we have developed a sustainable gardening program that functions to benefit our children in the following areas:
Support for existing therapeutic practices and improved outcomes 
Experiential learning opportunities related to sustainability and the outdoors
Immediate and long term nutritional benefits of seed-to-plate organic gardening 
Help the community-at-large by donating harvests to local food pantries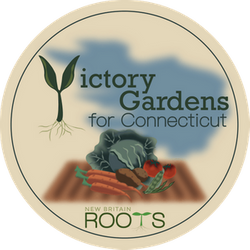 Victory Garden
Aside from giving our harvests to the children at CCGC, we have also made donations to local food pantries. With that, CCGC is proud to annouce that we have been officially designated as a CT Victory Garden. Started during World War I, the Victory Garden Movement called on Americans to grow food in anywhere possible as nothing was more valuable than self-sufficiency. Since then, Victory Gardens have become a tool that can be used to help feed communities in a time of need.
Check out our first official harvest with students!