CHILD PSYCHIATRY
It can be distressing when your child is having difficulties with traditional treatment, but with some extra help, they can get back on track.
The Community Child Guidance Clinic's Department of Psychiatry is staffed by experienced, board-certified child and adolescent psychiatrists, and provides individualized outpatient treatment to kids experiencing low- and high-level mental health issues. As medical doctors, they also lead Case Review Teams for each of CCGC's services, including outpatient treatment, intensive outpatient treatment, IICAPS, and school-based services, to ensure that an effective treatment plans are put in place. 
Depending on the needs of your son or daughter, a psychiatrist will conduct an individual comprehensive assessment in order to help:
Refine a diagnosis
Provide education for parents regarding diagnoses
Explore the potential role of medication
Provide insights into treatment approaches for clinicians involved with each child
Outside of regularly scheduled appointments with staff, our psychiatry department maintains an open door policy for clinical staff, where they have freedom to "drop by" to discuss a particular problem and utilize the psychiatry staff's expertise on any clinical matter.
MEDICATION MANAGEMENT
If medication is needed for treatment, a CCGC psychiatrist will continuously monitor your child and be fully involved with the case. This includes scheduling frequent visits for children who are in crisis or severely struggling, and later decreasing the frequency of visits once an improvement has taken place, but continuing to be an active participant in the child's care.  
---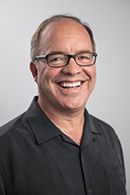 "When I applied for a position as a child psychiatrist at CCGC, I made it clear to the director that I was not interested in being a "medication mechanic." It has always been my opinion that a child psychiatrist has to be an important part of a treatment team, and that we are trained to view children and their families in a comprehensive and careful manner, not just as targets for the latest medication.

I have been here for over 13 years now, largely because the leadership understood my views and continues to support my duty to be involved in many different aspects of care, including treatment planning, one-to-one consultations with clinical staff, revision of guidelines, writing of policies, and education of staff.

It is a busy, and at times stressful position, but one that allows me to do as much as I can to aid in the diagnosis and treatment of the children that come through our doors."

Carlos Gonzalez, MD
Medical Director