Overview
The purpose of the Community Child Guidance Clinic is to provide multifaceted treatment approaches to children and their families. It is our hope that we strengthen the lives of our clients in order to help them reach their full potential. Our goal is to provide mental health services at the earliest possible time in a child's life, with the least possible delay, and in the most time-and cost-efficient manner. Our programs and services are individually guided, highly efficient, accessible, and culturally sensitive.
---
A Message from CCGC's CEO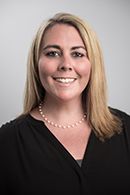 Hello, and welcome to CCGC's website! This is the place to come to learn more about any of our programs, hear about our upcoming events, read blogs written by our staff members, and connect with the community. It's certainly been quite a year - we are in the middle of a global pandemic, the likes of which none of us have ever seen. It's affecting every aspect of our lives. We worry about our health, our finances, our future, our kids, our friends, our parents, and, most importantly for those of us at CCGC, our mental health. This pandemic is taking its toll. There are no two ways about it! But, that's what makes me so proud to be at CCGC.
We pride ourselves on our ability to provide the best mental health and special education services we possibly can, every single day. We provide evidence-based practices in every single one of our programs. If I lost you with that fancy lingo, all it means is that we provide services that are proven to work! Research-based services, with outcomes to back up our statements that we really are a one-of-a-kind agency. Each day we open our doors (or computer screens!) and greet our youth, families, colleagues, and community with love and respect. We commit to constant learning, improvement, and intentional evolution as individuals and as an organization. And, whether in the classroom, in a clinician's office, in a family's private home, outside, a conference room, or (these days) computer screen or telephone, we live by a set of values that informs our behavior and how we walk in the world.
Please join us on this journey. Give us a call. Get involved. We are. Stronger. Together. Thank you for being a part of the CCGC community.  
Gratefully,  
Dr. Jamie Bellenoit
---
LICENSURE
Our programs and services are licensed by the Connecticut Department of Children and Families and Connecticut State Department of Education.
---
Our Most Current Annual Report: Fiscal Year 2021-2022